Details

Created on Thursday, 23 January 2014 17:01
"My proposal: post a sign if guns are welcome in your store. No sign? No guns." - State Senator Don Harmon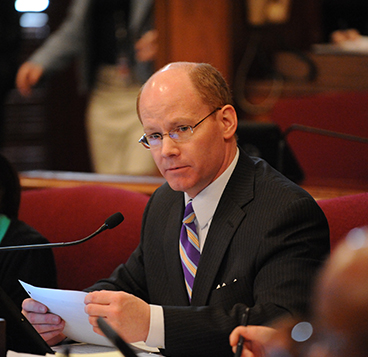 SPRINGFIELD – Last year, Illinois passed a heavily criticized law to allow residents to carry concealed weapons. Business owners who want to keep guns off their property must now post signs saying that guns aren't allowed inside. State Senator Don Harmon (D-Oak Park) wants to change that. He believes that businesses that welcome guns should post signs – not the businesses that don't want guns in their shops and stores.
"Since the concealed carry law took effect, I've been getting question after question about where guns are allowed and where they aren't," Harmon said. "Let's simplify the situation for everyone. My proposal: post a sign if guns are welcome in your store. No sign? No guns."
Harmon's legislation would not apply only to businesses. The owners of any private property – including churches, temples and other religious buildings – would also be able to welcome guns onto their property by posting a "guns welcome" sign.
Read more: Harmon: Businesses shouldn't have to say "No guns allowed"
Details

Created on Friday, 06 December 2013 15:20
Click below to read a detailed listing of changes to pension benefits contained in Senate Bill 1:
Details

Created on Wednesday, 04 December 2013 17:40
Senator Don Harmon wrote the following commentary about his pension reform vote for the Wednesday Journal of Oak Park:
I've been assuring friends, neighbors and readers of the Wednesday Journal for months that the General Assembly would soon tackle pension reform in a meaningful way. By the time you read this, I hope to be home from Springfield having helped pass a pension reform bill that will solve the crisis today and for all time.
I've also warned all who would listen that whatever pension reform bill we passed would not totally satisfy anyone, and would anger stakeholders on both sides. On that point I trust we have not disappointed.
But the fact is that reform now is critical to stabilizing our state's fiscal condition and freeing up resources for core functions such as education, human services and public safety. Reform also will fulfill our promise to public workers that pensions will be there for them in retirement.
Read more: Pension Compromise: Reforms, Fiscal Stability and a Promise Fulfilled
Details

Created on Wednesday, 20 November 2013 21:37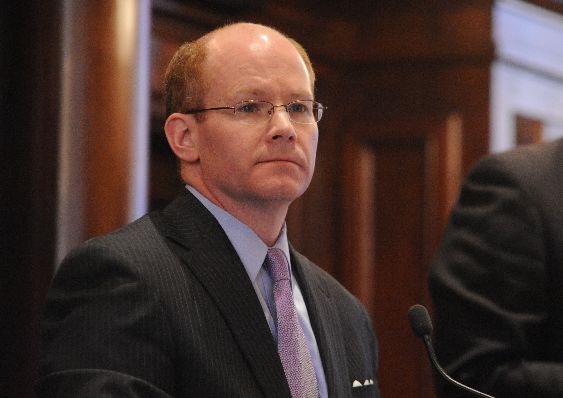 OAK PARK – State Senator Don Harmon (D-Oak Park) praised Illinois' move to become the 16th state to allow same-sex marriage.
"With this law, gay and lesbian residents of Illinois move much closer to having the same rights as everyone else in the state," Harmon said. "This day has been a long time coming, but I know the hard work to get here has been worth it for many loving couples and their supporters."
Senator Harmon has a long history of supporting LGBT rights. The first year he served in the Senate, he co-sponsored legislation to prohibit discriminating against people based on their sexual orientation. After many twists and turns, protections for LGBT residents were added to the Human Rights Act in 2005.
Read more: Senator Don Harmon: Same-sex marriage good for Illinois